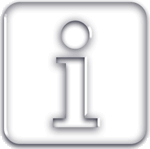 Open bank account in Spain
Opening a bank account in Spain is relatively easy and recommended for those who plan to stay longer in the country.
Having a property in Spain makes necessary to have a spanish bank account. Payment for supplies of property, condominium fees, taxes, are some of the obligations that need to be supported by a resident bank account.
Banking services rates and charges vary considerably depending the bank and the client, and it is important to pay attention and negotiate on these issues before opening an account and buying property.
The transfers from abroad received in the spanish account and the issuance of guaranteed bank checks (which will be necessary to pay the price in the purchase due to the regulations against the money-laundering), could have important charges in the form of fees.
It is necessary to negotiate these terms with the bank before any operation is made in order to avoid unpleasant surprises.